Welcome to the Internet home of MeadowRidge Bee Farm! We are a small apiary in central Illinois located in the Mackinaw River Dells between Bloomington and Peoria. 
Here you can purchase pure honey, soaps and skin care products containing honey or beeswax, beeswax candles, and other goodies such as honey dippers and bee-themed handmade wood items. 
We hope you'll browse our pages to learn some interesting facts about bees and honey, follow our progress through the year, and try some new recipes using honey.
And 10% of your purchase helps support the young beekeepers at Salem4Youth ranch in Flanagan, Illinois, furthering beekeeping in the younger generation and promoting bee awareness. It's a Win-Win!
At the present time, MeadowRidge Bee Farm products are only available online and at specific vendor markets. Check out our Events Calendar to see where you can find us in person.
Advantages to purchasing at vendor markets:
1)  No pictures and descriptions can replace physically seeing, touching, tasting, and smelling our products. Come see us to check out the samples.
2)  No shipping charges or need to arrange pick-up or delivery. Take your purchases home with you, or order customization if available.
3)  Sales tax is included in the item price. To simplify the checkout process, we include sales tax in our items at vendor markets. For your convenience, we accept cash and credit card (via Square).
4)  We love to meet our customers! We hope that in meeting you and giving you personal attention we are able to build a trusting relationship.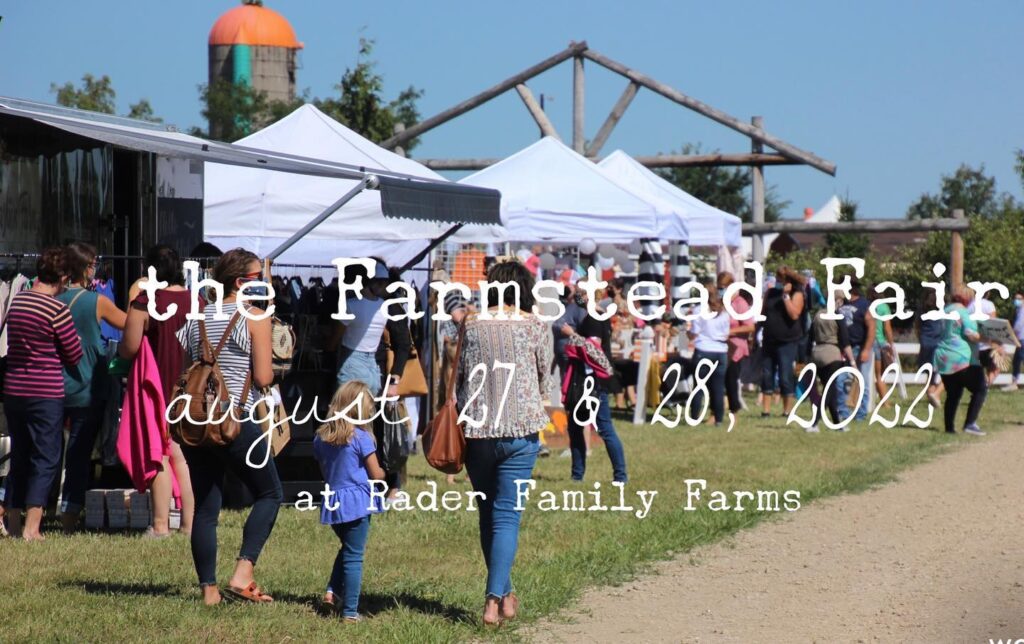 It's almost time for Rader Family Farms Farmstead Fair! Be sure to set aside some time Saturday and Sunday, August 27 & 28 from 10:00 am – 3:00 pm to join us and 99 other artisans, craftsmen, mobile boutiques, with jewelry, vintage, and hand-made goods. It's a really great day in the country!
Can't make it to Rader Farms? We can be found every 1st and 3rd Tuesday of each month from June through October, 5:00-7:00 pm in Carlock at the city park and 2nd and 4th  Wednesdays at Duncan Manor, Towanda, IL
See you soon!